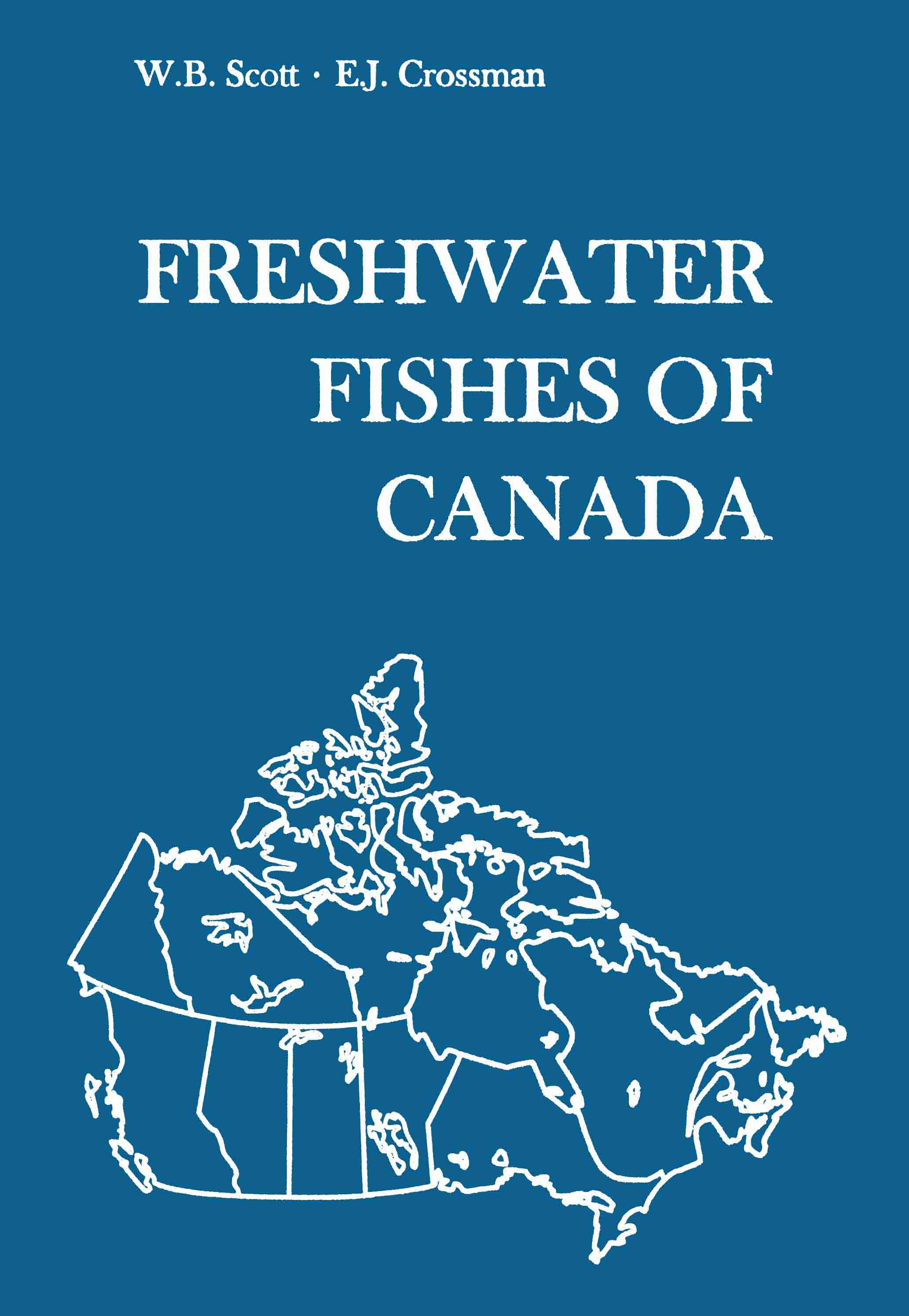 Freshwater Fishes of Canada
W.B. Scott & E.J. Crossman
ISBN 0-9690653-9-6
xix, 966 pages
Price: Canada: $ 99.95
U.S. and Other Countries: US$ 94.95
(plus shipping & handling and applicable taxes)


Freshwater Fishes of Canada by W.B. Scott and E.J. Crossman is a comprehensive, award-winning reference book. First published in 1973 as a Canadian government 'bulletin', it won the 1974 Wildlife Society Book Prize. The third reprinting, in 1979, added supplementary information as "Authors' Comments, 1979, pages xiii-xviii." The current 1998 reprint includes all of the content from previous publications plus a new section; "Authors' Comments, 1998," which addresses more recent information and references.
Freshwater Fishes of Canada is an essential resource on biology, zoology and ichthyology. A sweeping catalogue of biodiversity cited in innumerable scientific papers, it continues to serve as an indispensable reference to students, biologists and environmentalists in the laboratory, library and in the field.
This hard-cover volume of Freshwater Fishes of Canada contains:
Facts and figures on each of over 181 species occurring in Canadian fresh waters at time of writing
Keys to fish identification
Distribution biology
Economic importance
Maps of Canadian fish species' ranges and, as appropriate, world distribution
Over 500 illustrations
Over 1,400 references and special "Suggested Reading" referrals
Glossary
Comprehensive Index
xix, 966 pages
Most of the drawings were prepared especially for Freshwater Fishes of Canada using typical examples of each species for reference and present a high degree of accuracy and realism.
W.B. Scott is Professor Emeritus (Zoology) University of Toronto, Honorary Curator (Ichthyology) Centre for Biodiversity and Conservation Biology Royal Ontario Museum and Visiting Scientist, Glenora Fisheries Research Station, Picton, Ontario, Canada.
The late E.J. Crossman was Curator Emeritus (Ichthyology), Centre for Biodiversity and Conservation Biology Royal Ontario Museum and Professor Emeritus (Zoology), University of Toronto.

ISBN 0-9690653-9-6