Probably the greates, and for sure the best known attraction in San Diego is zoo. There is a Sea World in San Diego and military harbour with carriers and bridge and beaches, but animals are number one.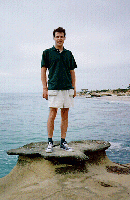 Near San Diego, little north, is La Jolla, which is small town on the beach. It is close to the University of California San Diego and looks very attractive with many resourants and butiques. Greatest attraction are lime stones on the beach and have stange shape.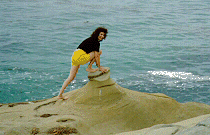 They had been carved by the waves of the Pacific Ocean for many years.