A Site for Collectors and Historians

Full Set
Below is a full set of Golden Party Badges issued to a single party member (No. 95028), including:
large 30.5 mm Deschler pin-back badge
large 30.5 mm Deschler military-style pin-back badge
smaller 24 mm Fuess badge
smaller 24 mm Deschler badge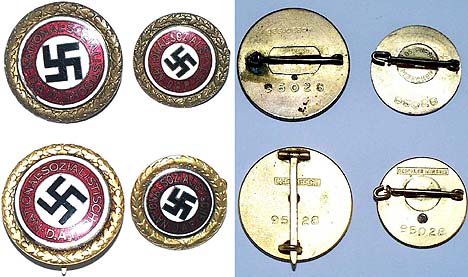 It appears from the wear that only the top two badges were worn regularly. The bottom two are in mint condition.
My thanks to John Pepera for letting me use the photo of this beautiful set in his collection.