Kanu

Links
The McCrae Lake Conservation Reserve
Below are the Wilderness Canoe Association's comments to the MNR's boundary definition, and the MNR's response.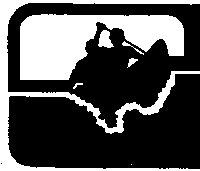 To: October 27, 2000

Dorothy Shaver

Parry Sound District MNR
7 Bay Street
Parry Sound, ON P2A 1S4

Subject

: OLL Area C36, McCrae Lake

Thank you for the opportunity to comment on the boundaries for the Conservation Reserve C36. Decisions taken now will affect the long-range future of the Reserve; thus let me detail where I see problems, and suggest possible measures that should be addressed.
1. The current border definition leaves a strip of general use land to the east with a recreational road (snowmobile "trail") weaving in and out of the reserve. To avoid possible future management conflicts, one could extend the eastern boundary of the reserve right over to the Hwy 400 easement and thus achieve cohesive management of the area.
2. ATV use of the trails and roads in the Reserve is a severe threat to the ecology, as acknowledged in this year's meeting between canoeist, snowmobilers and the MNR. Now is the time to devise strategies that minimize the anticipated damage. An effective measure could be to designate areas that are off-limit to motorized access and setting aside a budget to manage/enforce such restrictions.
3. The last years have witnessed some motor boats being carried into McCrae Lake. Given the extensive use by canoeists and the small size of the lake, no motorized craft should operate on McCrae Lake.
4. Conflicts already have arisen from the different uses and the perceived need to have separate trails/roads. With the anticipated increased use, a trail plan that separates motorized travel from low-impact use (hiking, canoeing, cross country skiing) should be established. Such a plan should also aim at minimizing the number of roads/trails and their impact on the environment.
5. As the area is already heavily used, its formalization as a Conservation Reserve is likely to result in increased usage in the future. A plan must be established that will control degradation of the area from over-use. Re-designation of the Reserve to an operating park may not be a bad idea.
6. Because of the already high use of the area, the management of garbage is a problem that should be addressed by the MNR: especially, the parking lot must have proper garbage disposal facilities.
Sincerely yours,
Erhard Kraus,
Environmental Representative, Wilderness Canoe Association


November 7, 2000


Dear Mr. Kraus:
SUBJECT: Ontario's Living Legacy


Thank you for your letter of October 27, 2000 advising us of your views regarding the boundaries of McCrae Lake Conservation Reserve (C36). Before we make our decision regarding these boundaries, we will give careful consideration your recommendation that the eastern boundary of the reserve be extended to the easement of Highway 400. We will advise you of our decision on this matter.

We will consult with you, and take into account your recommendations regarding ATV trail use, trail use, garbage disposal, motor boats, and the impacts of an increasing number of users in the when we prepare the planning document for this site. This will occur in the next three years.

We appreciate the continued interest you have shown in our planning process. If you have any questions, please don't hesitate to call me.


Yours sincerely,

Dorothy Shaver
District Planner
Parry Sound District