Donate now by
clicking here...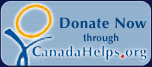 Art Council and
Foundation Support

Corporate Partners

Our Patrons

How and Why to Support Nightswimming

Nightswimming is a unique theatre company specializing in the development of new Canadian theatre, dance and music. We continue to find inventive ways to support exciting artists and to explore the boundaries of performance. We are a small company with a substantial track record . . . but we need your help.

We gratefully accept financial donations, but gifts-in-kind are also most welcome. If you can donate photocopying, printing, or office supplies, we would be thrilled to accept them. Please contact producer Rupal Shah for more information.

Nightswimming is a lean organization that devotes 80% of its revenue to artistic activities, so you can be confident that your contribution will go directly to the artists who are creating our upcoming projects. We commit to applying your tax deductible donation to a substantial new work and to acknowledging your contribution in every way possible.

Your support for the development of new Canadian theatre is vital and greatly appreciated.

Thank you.

Click 'Donate Now' box and make your contribution via CanadaHelps.com.

Or: Cheques may be made out to Nightswimming and sent to:
Nightswimming
55 Mill Street, Building 74, #310,
Toronto, ON, M5A 3C4, Canada


Arts Council and Foundation Support:

Nightswimming is grateful for the generous support of the following organizations and individuals. We couldn't do it without you.

George Cedric Metcalf Foundation
George Lunan Foundation
Hal Jackman Foundation
John McKellar Charitable Foundation
J.P. Bickell Foundation
McCarthy Tétrault Foundation
Ontario Trillium Foundation
Ontario Arts Foundation
Wesley & Mary Nicol Foundation
Anonymous Donor

City of Wine Development Partner:



Great-West Life, London Life and Canada Life
have made a three year commitment as the Research and Workshop sponsor for
our City of Wine project. We thank them for their generous and extended
commitment to Nightswimming.

City of Wine Accommodation Sponsor: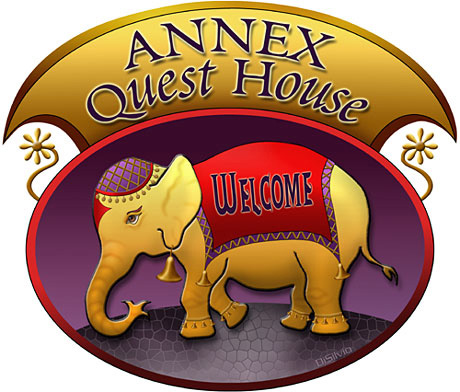 Annex Quest House

.............................................................................................

Our Patrons

Thank you to our patrons for their financial support and encouragement.

$500 + Lorna & Bill Anderson, Douglas & Evangeline Campbell, Barbara Dick & Malcolm Burrows, Phyllis Harper, Peter Hinton, Barbara Hulse, James Lawrence, Joan & Jason McCallum, John McKellar, Larry Moore, John & Cathy Phillips, Frances Price, Mary Quirt, Terry Raininger, Victoria Steele, Warren Stoddart, Nancy Webster.

$150 + Anonymous, Vikki Anderson, Andrew Akman, Faye Armstrong & Richard Michaelides, Bob Baker & Tom Wood, Ken Cameron, Andrew & Alexia Coles, Andrew Coyne, Lee Devin, John Duffy, Beverly Harris, Ben Henderson, Caroline Hollway & Julian Sleath, Linda Keyworth, Scott Keyworth, DD Kugler, Jane Miller, Ray Parcells, David Reville, Kelly Robinson, Andrew Sabiston, Tom Scanlan, Kathryn Shaw, Andrew Soren, Nigel Wright, Morden Yolles.

to $149
Kathryn Aberle, Philip Akin, Jennifer Archer, Deena Aziz, Liza Balkan, Marijan Bayer, Jonathan Bays, Brian Beirne, Anthony Black, Mary Blackstone, David Boyd-Thomas, Susan Breckelmans, Leanna Brodie, Ines Buchli, Claudia Buckley, Cath Campbell, Mark Caspi & Annette Hattori, Lisa Codrington, Sarah Cooper, David Copelin, David Craig, Sandy Crawley, Jane Czarny, Rachel Ditor, Jess Dobkin, Caitlin Driscoll, Atom Egoyan & Arsinée Khanjian, Les Endes, Joanna Falck, Barbara Fingerote, Eric Fink, Rose Fitzgerald, John Fletcher, Andrew Foley, Rob Ford, David Fox, David Gardner, Mallory Gilbert, Sabnavis Gopikrishna, Megan Hamilton, Beverly Harris, Sherri Helsdingen, Ellen-Ray Hennessey, John Hill, Camilla Holland & Colin Viebrock, Claire Hopkinson, David Hudgins, Linda Intaschi & David Silcox, Kishwar Iqbal, David Jansen, Astrid Janson, Eric Johnstone, Martin Julien, Jon Kaplan, Shelagh Hewitt Kareda, Jillian Keiley, Shawn Kerwin, Al & Donna Keyworth, David King, Moynan King, Ramsay King, Sandy Kiverago, Rosa Laborde, Jeannette Lambermont, Loree Lawrence, Sandra Lefrançois, Sally Lyons, Allen MacInnis & Arin Murray, Paul Mark, Ken McAuliffe, Doug McKeag, Richard McMillan, Catherine McNally, Gillian Morantz, Craig Morash, Donna & Peter Morrin, Pat Mundinger, Natasha Mytnowych, Kris Nelson, Yvette Nolan, Marilo Nunez, Eleanor O'Connor, Mieko Ouchi, Earl Pastko, Alisa Palmer, Carol Parker, Matthew Payne, Renate Pohl, Rena Polley, Colin Rose Vanessa Porteous, John Quirt, Gillian Ranson, Lisa Rapoport & Chris Pommer, Michael Redhill, Wendy Reid, Natalie Rewa, Colin Rivers, Karen Robinson, Andrea Romaldi, Lillian Roth, Rory Runnells, Jane St. John, Kathy St. John, Derek Scott, Adam Seelig, Skip Shand, Michael Sidnell, Phillip Silver, Rick/Simon, Avtar Singh, Cindy SoRelle, Guy Sprung, Christina Starr, Vicki Stroich, Kristine & Ivor Thompson, Eloise Thurier, Gay Toscano, Michael Trent, Jay Turvey & Paul Sportelli, John van Burek, Colleen Wagner, Jill Ward, Paul Walsh, Bob White, Christine Woodbridge, Anita Zaenker, Joyce Zemans.
(January 1, 2008 to August 5, 2009)

Travel sponsors - Aeroplan Miles Campaign:
Liza Balkan, Ann Brophy, Katrina Dunn, Susan Ferley, David Fox, Yvonne Lawrence Hann, Kate Hennig, Ellen-Ray Hennessey, Christopher Jones, Linda Keyworth, Laurel MacDonald, Craig Morash, Eric Parker, Terry Raininger, Victoria Steele, Nancy Webster.

Thank you as well to the Theatre Centre for its on-going support of our activities. Thank you to Tarragon Theatre, Theatre Passe Muraille, Nir Bareket, David Hou, JohnLauener, Cylla von Tiedemann, Dennis Horn, Cahoots Theatre Projects, Factory Theatre and Julia Sasso dances for allowing us to use photos of Bombay Black, Rough House, the betrayal project, Lake Nora Arms, Through the Eyes, An Acre of Time, The Whirlpool, The Death of General Wolfe and Beauty.