Nightswimming presents

City of Wine by Ned Dickens

May 5-9, 2009 – CITY OF WINE Festival performances
The Festival featured two complete runs of the cycle at Theatre Passe Muraille.

Performance Schedule -
Cycle #1:
May 5 - 4pm - Harmonia; 8pm - Pentheus
May 6 - noon - Laius; 4pm - Jocasta; 8pm - Oedipus
May 7 – noon - Creon; 4pm - Seven

Cycle #2:
May 7 - 8pm - Harmonia
May 8 - noon - Pentheus; 4pm - Laius; 8pm - Jocasta
May 9 - noon - Oedipus; 4pm - Creon; 8pm - Seven

cycle 1: $12 /show; $60 /full cycle of 7 plays
cycle 2: $20 /show; $100 /full cycle of 7 play
City of Wine is a seven-play cycle by Kingston playwright Ned Dickens that Nightswimming developed in a special partnership with more than 150 students and educators at theatre training institutions across Canada.

This national project offered a once-in-a-lifetime opportunity for students to participate directly in the development and production of a new play in partnership with leading theatre artists and their fellow students across Ontario and the country. To accomplish this we established relationships with the following theatre training programs:

Sir Wilfred Grenfell College (Corner Brook, Nfld); Concordia University (Montreal); George Brown College Theatre School (Toronto); Humber College Performance Training Program (Toronto); York University (Toronto); Studio 58 (Langara College, Vancouver) and Simon Fraser University, Contemporary Arts (Vancouver).

City of Wine is Ned Dickens' theatrical cycle about the ancient Greek city of Thebes – best known as the home of Oedipus. The cycle comprises seven plays: Harmonia, Pentheus, Laius, Jocasta, Oedipus, Creon and Seven. The plays are written to complement each other and form a rich tapestry when performed together. They are timely commentaries on leadership, ideal for large ensembles and schools – plays that combine the traditions of classical theatre with the dynamism of contemporary writing.

This project brought together students from across Canada to develop, rehearse, produce and present Ned's seven plays. A central element of this initiative was Nightswimming's plan – never before attempted on this scale – to take Ned and Nightswimming staff Brian Quirt and Naomi Campbell into each school to workshop the plays with the students, and in doing so to offer the students a remarkable opportunity to participate in the creation of a major new work of theatre as part of their training.
As part of this process Nightswimming conducted a week-long workshop of all seven plays in October 2007, with a stellar cast of 19 Toronto actors including Damian Atkins, Earl Pastko, Jordan Pettle, Julian Richings, Karen Robinson, Allison Sealy-Smith and Pamela Sinha. Ned revised the plays during a residency at the National Theatre School of Canada (October 2007) and a workshop with students at George Brown College Theatre School (December 2007). Additional workshops have weree held in Vancouver at Studio 58 and Simon Fraser University.

This collaborative educational process culminated in 2008-09 when the seven plays will be produced by seven of the schools (Grenfell College, Concordia, Humber College, George Brown College, York University, Studio 58 and SFU). See Production Schedule below.
In addition, Nightswimming has commissioned a French-language translation of Harmonia by University of Ottawa playwright Michel Ouellette. The National Arts Centre (Ottawa) has co-commissioned with Nightswimming the play Laius and has been an ongoing partner in the development process.
In May 2009, Nightswimming produced the City of Wine Festival, an ambitious, innovative national event presenting the seven school productions at Theatre Passe Muraille in Toronto, enabling audiences to view the entire cycle in sequence for the first time ever.

City of Wine has already had a significant impact on students, audiences and the training of a new generation of theatre artists. It challenged students to work at the highest standard possible in collaboration with professional artists and institutions, and offered them not only mentorship, but bring them in contact with their fellow students from across Canada.

.............................................................................................





.............................................................................................



Great-West Life, London Life and Canada Life
have made a three year commitment as the Research and Workshop sponsor for our City of Wine project. We thank them for their generous and extended commitment to Nightswimming.


.............................................................................................
City of Wine Accommodation Sponsor: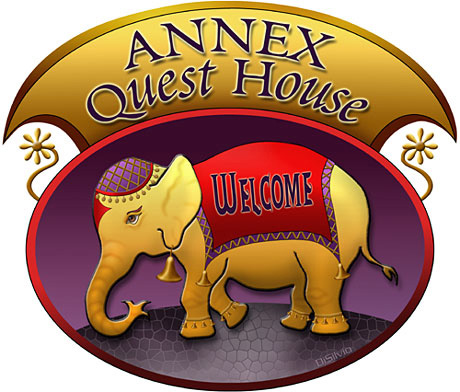 Annex Quest House


.............................................................................................

CITY OF WINE – Master Schedule of Productions

HARMONIA directed by DD Kugler
SFU Contemporary Arts, Vancouver
Jan 3 - rehearsal begins
Feb 25 - open
Mar 7 - close

PENTHEUS directed by Tatiana Jennings
Humber College, Toronto
March 9 - rehearsal begins
April 11 - open
April 18 - close

LAIUS directed by Eda Holmes
George Brown College, Toronto
Jan 5 - rehearsal begins
Feb 4 - open
Feb 14 - close

JOCASTA directed by Craig Hall
Studio 58, Langara College, Vancouver
Feb. 17 - rehearsal begins
March 19 - open
April 5 - close

OEDIPUS directed by Ursula Neuerburg-Denzer
Concordia University, Montreal
Feb. 10 – rehearsal begins
April 2 – open
April 5 - close

CREON directed by Jillian Keiley
Sir Wildfred Grenfell College, Memorial University, Corner Brook
Sept. 8, 2008 – rehearsal begins
November 26, 2008 – opening
November 29, 2008 – closing

SEVEN directed by Sarah Stanley
York University, Toronto


.............................................................................................
Ned Dickens

As a Playwright Ned's staged credits include: OEDIPUS (Under the Gardiner Expressway by DIE IN DEBT. 2 Dora Mavor Moore Awards including Outstanding Production); BEO'S BEDROOM (YOUNG PEOPLE'S THEATRE, GRAND LONDON, NATIONAL ARTS CENTRE, & THEATRE NEW BRUNSWICK; Dora Award, Chalmers Award nomination); ICARA (ANANKE THEATRE. Dora Award nomination. NOW Magizine's top ten of 2000.); THE STAR CHILD (A libretto for THE CANADIAN CHILDREN"S OPERA CHORUS, Harbourfront Centre. John Greer, Composer); HORSE (THE THEATRE CENTRE). For Television: six episodes of the highly successful ROLL PLAY series (Treehouse). For CBC Radio Drama: BEO'S BEDROOM, LUKE AND THE BIG CIRCLES (Gold Medal, The New York Festivals), CHEESE MAGIC, and LUKE AND THE TERRIBLE THING.

Ned was a regular contributor to RICHARDSON'S ROUNDUP on CBC Radio 1. Ned taught high school for seven years. He has also taught Creative Writing at St Lawrence College, served as Playwright in Residence at the National Theatre School and at Nightswimming, amongst others, and designed and delivered innumerable workshops for groups including the Toronto District School Board, Queens University, George Brown College, the Green Party of Canada, and various corporate clients. He lives in Kingston with his wife and two children.
.............................................................................................