MARTIN ANSELL
---
---
This web page is about the British singer/songwriter Martin Ansell who recorded a great album "The Englishman Abroad" back in 1986. He is still active writing and recording, and I hope to keep everyone up to date on what he is up to. If anyone can help fill in the blanks please email me.

Thanks,

Kirk
---
---
NEWS
November 13th, 2015
Sorry for the long gap in updating this website, many computer issues later
I have been able to access the site.
Martin released a new album titled "Songs From A Taxi" in 2012, you can
download it from his BandCamp page, click here.
October 21st, 2006

Martin Ansell has just released a new cd of acoustic tracks called "June Said". He also has
a MySpace website set up, and you should be able to order copies of the new in the coming weeks, And you can listen to tracks on the site also. Martin's project with wife Debbie Cassell titled 'Woman Wants Tall Man' also have a MySpace website so check it out also.
March 14th, 2003
Martin's amazing album "The Englishman Abroad" has been reissued with some added bonus tracks.
In the U.K. Voiceprint has released the cd on the Blueprint label, their website listing
three bonus tracks. In the U.S. the release is by United States Dist. and lists four bonus tracks,
those being: Newspeak (featuring Howard Jones) , Infidel (For Chrissie), If I Could Stop This
Train and The Success of Skilled Hands. If heard these tracks and they are all nice additions
to the original cd. Check out the Voiceprint website, and the cd appears to be available on most
major U.S. on-line retailers.
U.K.
Label: Blueprint
Catalogue Number: BP351CD
U.S.
Label: United States Dist.
ASIN: B000089IZY
Catalog Number: 162
UPC: 825947110922
Release Date: Feb 25 2003

DISCOGRAPHY
PRESIDENT PRESIDENT - All Good Men (3:27)/ Skin Of The Salamander (4:44)
Magnet / WEA - MAG/12MAG 219 Feb./March 1982
(President President is Martin Ansell and Rod Bowket)
MARTIN ANSELL - I'll Be In The Jungle / Albania 7" single
EMI 5402 July 1983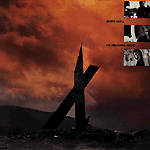 MARTIN ANSELL - The Englishman Abroad
Tracks: Hardy's England (5:24)
Shine (3:41)
Slow Life (5:35)
Indian Restaurant (6:03)
The Englishman Abroad (5:52)
White Bread, Brown Bread (5:16)
The Finest Thing (3:56)
Brilliant (5:31)
Gold Is Obsession * (4:20)
The Eighth Wonder * (5:41)
Big Drum (4:36)
* bonus tracks on cd and tape versions
MARTIN ANSELL - Brilliant / Gold Is Obsession 7" PS, Island 884 598-7, France 1986
MARTIN ANSELL - The Englishman Abroad/Gold Is Obsession/The Eight Wonder
12" PS, Island 608072-213, Germany
MARTIN ANSELL - The Eighth Wonder/Infidel (for Chrissie)/The Success of Skilled Hands
12" PS, Island 12 IS 218, U.K.
SOUNDTRACK - Better Off Dead
contains the track "Shine" by Martin Ansell
VARIOUS ARTISTS - Songs From The Smoke - 15 New Songs About London
contains the track "Blue Skies Over Battersea"
performed by Martin Ansell - link to Cycle Records
Martin Ansell - June Said released in October of 2006 on Pluff Records
Martin Ansell - Songs From A Taxi - released on Bandcamp March 2nd, 2012
---
---
OTHER PROJECTS

Woman Wants Tall Man - Best With The Head Off (project with his wife Debbie Cassell) 2006
Critical M=ass - Spin (This is a cd released by Andy Ross in 1997, Martin is credited with
voices and guitar in the liner notes. This cd is available through Howard Jones website and the DTox
store.

SALLY BARKER - Favourite Dish
SALLY BARKER & THE RHYTHM - Beating The Drum 1992
(Martin Ansell is credited for acoustic and electric guitars and percussion, and is involved
in the songwriting)
SALLY BARKER - Tango! 1992
(Martin Ansell and Frank Wulff - percussion on the track Tango!)
POOZIES - Chantoozies 1993
(contains the track "Honesty" written by Martin Ansell)
DEBBIE CASSELL - Angel In Labour
1995 Mauve Records U.K. - Mauve D003
(Martin plays electric guitar, percussion, and does backing vocals on this album, as well as producing the track "Taking Possession")

---
---
COVERS
Miguel Bose - covers "The Eight Wonder" on his album "XXX"

---
---
RECOLLECTIONS
Rupert Hine :
Martin... now there's a nice chap!
Recollections.... hmm.
Perhaps the most significant thing about the Martin Ansell project for me was that it coincided with the start-up of my own record label within the Island Group. Invited by Chris Blackwell (the owner of Island) to have my own label, I brought Martin in as the first artist under that deal.
Everything went swimmingly until day 10 of the project. I was still working on the first single! I am a producer who believes in working quickly, spontaneously and instinctively. What was I doing working on one track for so long? I realized that I had turned my free-thinking and improvisational philosophy into a sense of responsibility for Martin and his dependants (whoever they may have been) that was trying to 'insure' that the first single was a hit! I don't think that anyone can really do that... least of all someone with my sensibilities towards life and art!
I returned to Chris and in one meeting dissolved my still-born record label signing Martin directly to Island Records in the process! I then continued to make the record in a more usual way.
I loved the record and making it was a joy. Martin was such an easy chap to collaborate with and I think it was a fine album for it's time. The track we spent so much time on, BTW, was 'Indian Restaurant.' It was sad that so little happened and that the album was destined for collector's corner... it deserved so much more!
"Shine,' always one of my most favourite tracks, I managed to include in the 'Better off Dead' film-soundtrack in an effort to increase his exposure. But bad luck haunted him even there as the film was only a minor college success at the time despite it's eventual 'cult' status and subsequent notoriety. It's video sales have been remarkably consistent in the US for the last 12 years! Now that John Cusack has made a name for himself it has added value for that reason too.
(October 11th, 1998)



---
© 1998 - 2015 OverAndAbove Productions, Toronto, Canada
All Rights Reserved.
---