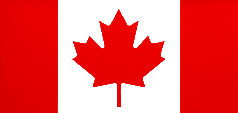 Toronto, Canada, home of...Wally Chopyk

---
Hi... welcome to my little corner of the World Wide Web, the City of Toronto, Canada!

Toronto is the capital of the Province of Ontario and the largest city within Canada. Formerly known as Metro Toronto (a confederation of Toronto, Scarborough and 11 other municipalities) Metro Toronto became the current City of Toronto on January 1, 1998 with a combined population of 4.7 million people and still counting. It is often called the Greater Toronto Area or simply GTA.

There are many attractions both in and around the GTA. The CN Tower, visible for many miles around, is the tallest free-standing structure in the world and certainly worth a visit. The ever popular Metro Zoo attracts visitors from near and far. The links to Toronto's TTC for transit information and our renowned Royal Ontario Museum are helpful, too. Looking for discovery and exploration? The EXN link will take you there. Enjoy your visit!

Links to follow...

City of Toronto Official Web Site
City Guide Toronto - Canada.com
The Toronto Transit Commission - TTC
Welcome to Toronto! Toronto City Guide & Information
Toronto Police Service
toronto.com: Toronto, TTC Transit & More
The Toronto Star Newspaper
The Toronto Sun Newspaper
Mural Routes
Welcome to the-beaches.com!!!
Metro Toronto Zoo
Royal Ontario Museum
EXN: The Exploration Network

Visit this page again for more links soon to come!

Click here to see the Personal Signal Strobe for sports or fun.
---
Last update: 2007 02 23